Cattier winter kit
Hello girls!
Today I want to tell you about Cattier winter kit from feminine cosmetics . This winter kit is composed of a lip balm and a restorative hand cream.
It is the ideal kit to face the winter to always have hydrated hands and soft, hydrated lips and well protected.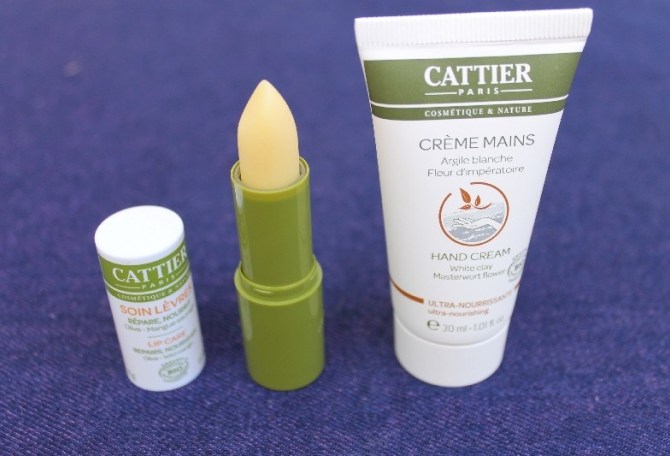 The good thing about this brand is that Cattier :
- Formulates its products based on natural ingredients partially obtained by organic farming.
- Does not use animals to test their products.
- Makes products that respect the environment and uses recyclable packaging .
- Does not use GMOs (genetically modified organisms) only) in the manufacture of products.
- Does not use ingredients derived from the petrochemical industry (paraffin, silicone, PEG, PPG)
- Does not use ether glycol or aluminum salts.
- Does not use perfumes synthetic or artificial colors.
- Does not use parabens, phenoxyethanol, EDTA, DMDM.
What are the ingredients of Cattier's Winter Kit?
Ultra-nourishing hand cream is composed of: white clay, extract from bio imperative flower, bio shea butter, bio safflower oil and natural bisabolol.
The nourishing lip balm: organic olive oil, wild mango vegetable shortening, vegetable equatorial and organic jojoba oil.
The cattier winter kit has just come out for a price of € 5.95.
Have you tried the Cattier winter kit ?